Operation:
"Ignite The Passion"
Mission: To Provide Meals and Nourishment to Charlotte's Treasured Families in Need while also Supporting Our Local Food Service Partners and their Employees.

We understand that many of those hardest hit by the Covid-19 crisis are having trouble getting meals and may be unable to leave their homes. In this unprecedented time we would like to do what we do best and help our neighbors in the Queen City by offering to deliver FREE meals directly to the home of anyone In need. To take advantage of this offer please click below to set up a time for us to talk together to determine your specific needs.

We Currently Have The Capacity & Funding to Provide 2000 Meals - WE NEED YOUR HELP TO EXPAND & GROW OUR REACH!




Give Us a Call With Any Questions Or To Register:

704-727-6555
Serving Partners: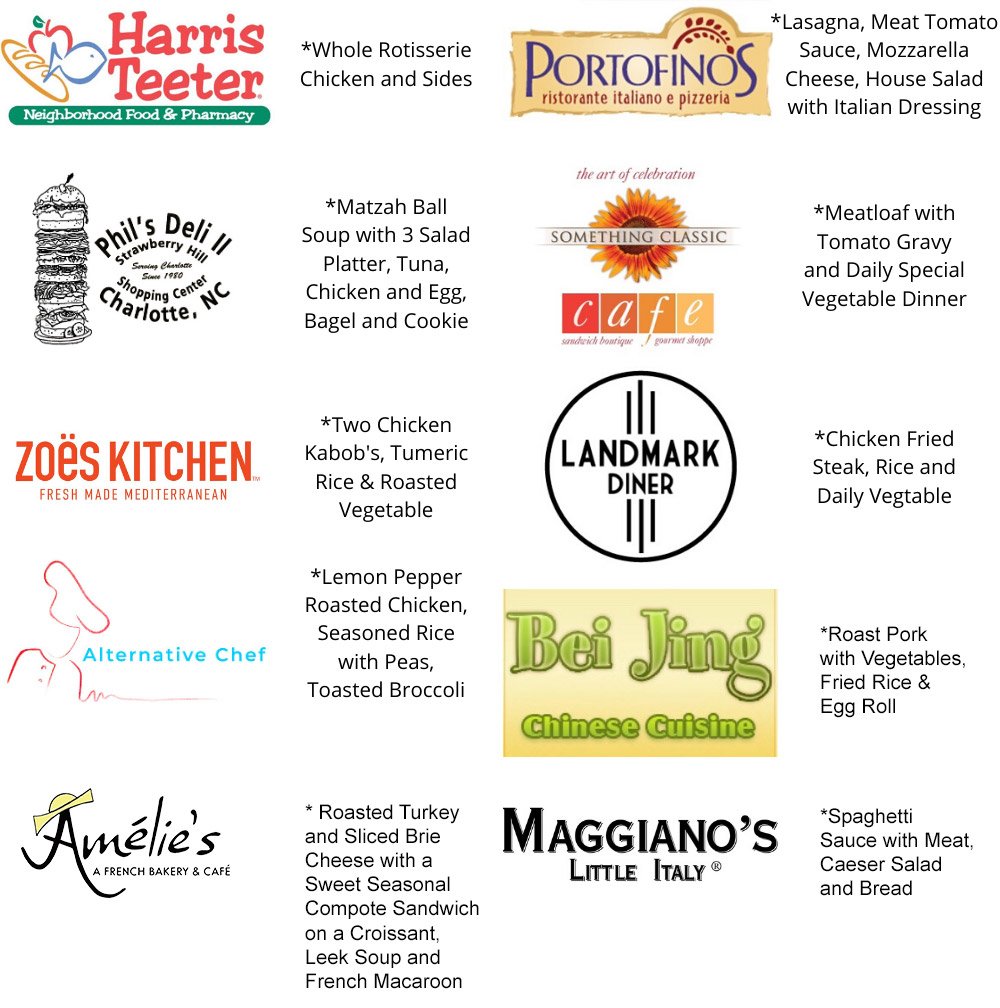 Application Criteria


Live in Charlotte Metro Area (See Service Area)

Receive up to 5 meals (serves two)

between 4/19/20

–

6/1

/20

Qualifying recipients agree to speak with our volunteers via Zoom, Skype, FaceTime or phone

Meal order requests must be received 72 hours in advance

Meals delivery frequency will be a minimum of 72 hours apart

Can receive 1 meal only from each of our generous restaurant partners

No substitutions or changes to standard meal packages

Meal deliveries will be between 4:00pm - 6:30pm (7) days a week

Meal deliveries will be dropped off at the recipient's front door only (no direct contact with driver)
Make a Donation

The response to Operation Ignite the Passion has been outstanding and we need your help. We are currently limited on how many Treasured Residents we can provide meals for and would love to be able to help so many more. A small donation of just $50 will allow us to feed 10 meals to families in the Charlotte area. Please click on any of the options below to be part of Operation Ignite the Passion and become part of this amazing circle of giving back.
- We Currently Have The Capacity & Funding to Provide 2000 Meals -
WE NEED YOUR HELP TO EXPAND AND GROW OUR REACH!
Who is Giving Tree Realty
Giving Tree is truly the real estate company with more to give. When you buy a home, you're buying so much more than a house. You're buying into the spirit of a neighborhood and investing in the future of the greater community. Giving Tree Realty is dedicated to making the communities we serve as caring, prosperous, safe, and enriching as possible. That's why we've built our business on a foundation of giving back. We believe benevolent giving and caring in support of non-profit organizations is the key to sustaining a good and just society far into the future.
The Giving Tree mission is to improve life one sale at a time. Our unique charity platform was designed to ensure that a portion of every sales commission our Broker-Associates earn is donated to the charity of their choice. When you choose to work with Giving Tree Realty, you instantly become part of our good works. The more homes we represent, the more philanthropic we can be. It feels good to enrich your life by selling your old home and moving into a new one. It can feel even better knowing you're helping the lives of others in the process. We hope you'll take time to find out more about Giving Tree's commitment to charitable giving, and the ways in which we enhance homes and communities by visiting GivingTreeRealty.com.

Disclaimer
Operation Ignite the Passion is being offered by Giving Tree Charities and is sponsored by Giving Tree Realty. This service is being provided for the segment of the population that is being hardest hit by Covid-19 and include people who may not be able to leave their homes due to fear of infection. This service is in no way related to the purchase or sale of real property or contingent upon the same. Giving Tree Realty and all its agents comply with Title VIII of the Civil Rights Act of 1968, as amended, (commonly known as the Fair Housing Act) by ensuring that all real estate services are available to any person without regard to race, color, religion, national origin, disability, familial status, and sex.


This offer is available while supplies last.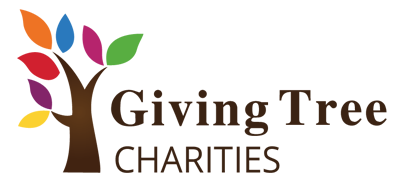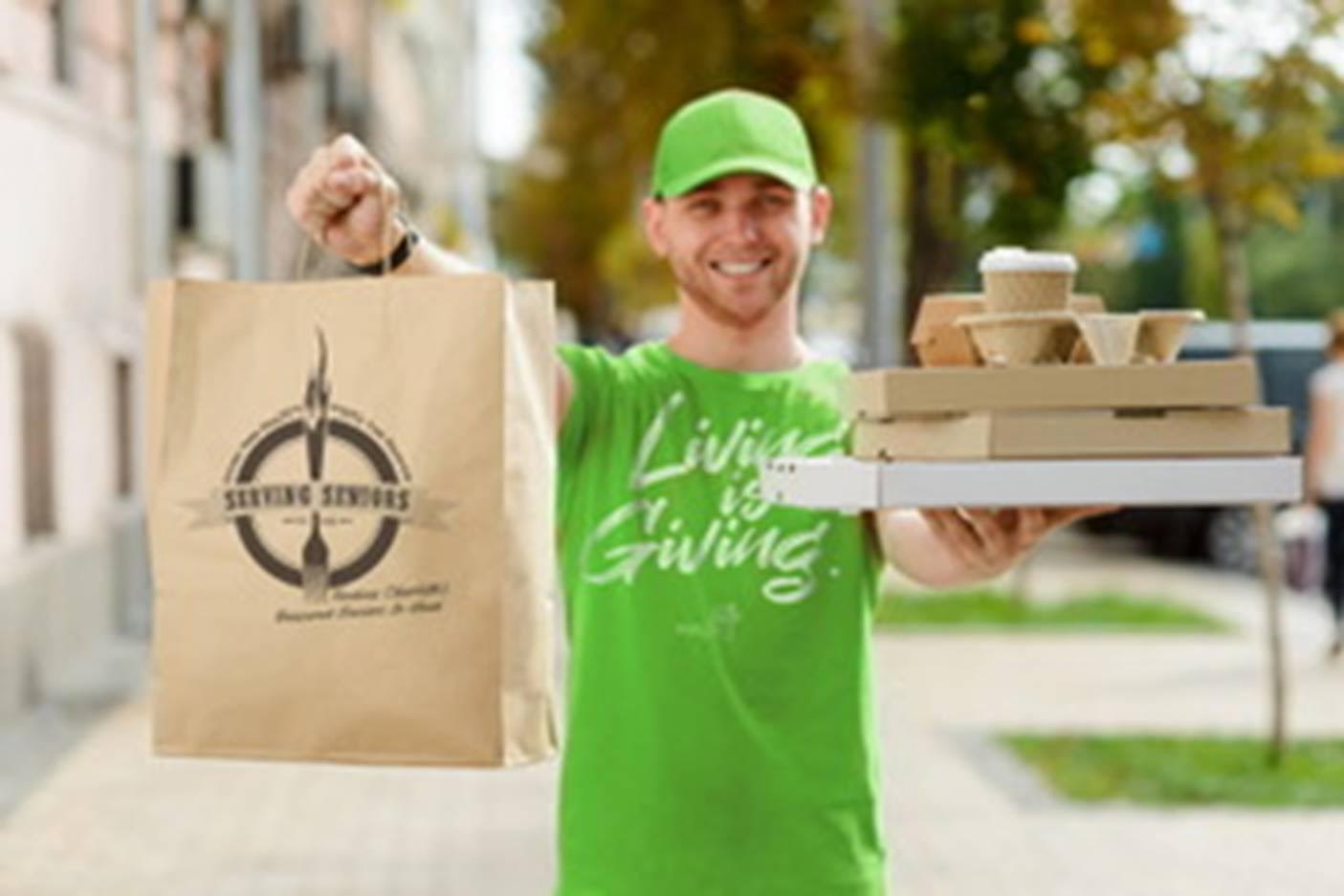 PLEASE COMPLETE THE FOLLOWING FORM TO SUBMIT YOUR REQUEST FOR ASSISTANCE